Updated: 03/04/2020
Many artists and event organizers are taking to social media to live stream gigs and parties to keep us all entertained while we practicing self-distancing.
No dress code, long lines for the bathroom, or hoping your mate doesn't throw up in the Uber ride home. Now we can all tune in together right from our living rooms, crack open a beer and continue the dance with fans all over the world.
This is the kind of community spirit we love to see, whilst supporting the artists we love, and fighting the effects of isolation.
Here's a selection of upcoming events happening throughout the next week, we'll be keeping this list updated over the coming weeks so keep checking back!
Relieve Awakenings Festival - from April 4th at 2:00 PM to April 5th at 00:00 AM (CET)
This is great news that will certainly bring comfort to Awakenings fans who're tired of this quarantine: the festival is gifting the electronic music community with a replay of every single show from the 2019 edition! The stream kicks off this Saturday, April 4th, at 2:00 PM and will feature the amazing sets of Amelie Lens, Charlotte de Witte and Adam Byeyr, among others. So, take advantage of the fact that you are staying inside, throw on some summer clothes and enjoy the party!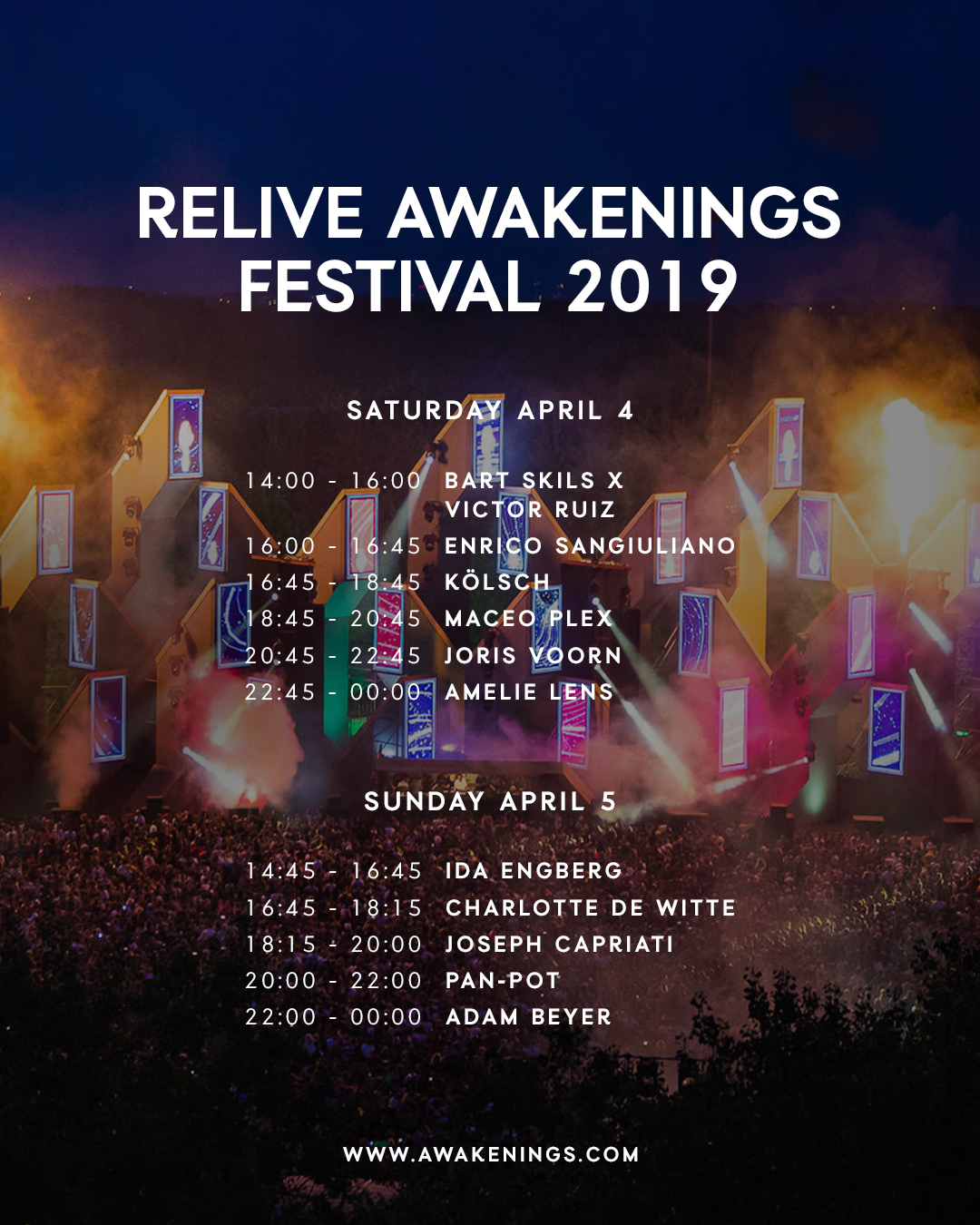 Virgin EMI presents LockDown Live - from April 3rd at 2:00 PM to April 5th at 9:20 PM (CET)
The multi-genre live stream festival will showcase 20 minutes performances from 32 acts. The line up includes a wide range of the Virgin's artists, such as Alessia Cara, Tori Kelly, DJ Jay Pryor, SG Lewis, Twin Atlantic, James Smith, Vera Blue, Duchess, Maya B, Adekunle Gold, among many others. Donations are encouraged and the proceeds of the event will go to the Global Citizen's Covid-19 Solidarity Response Fund.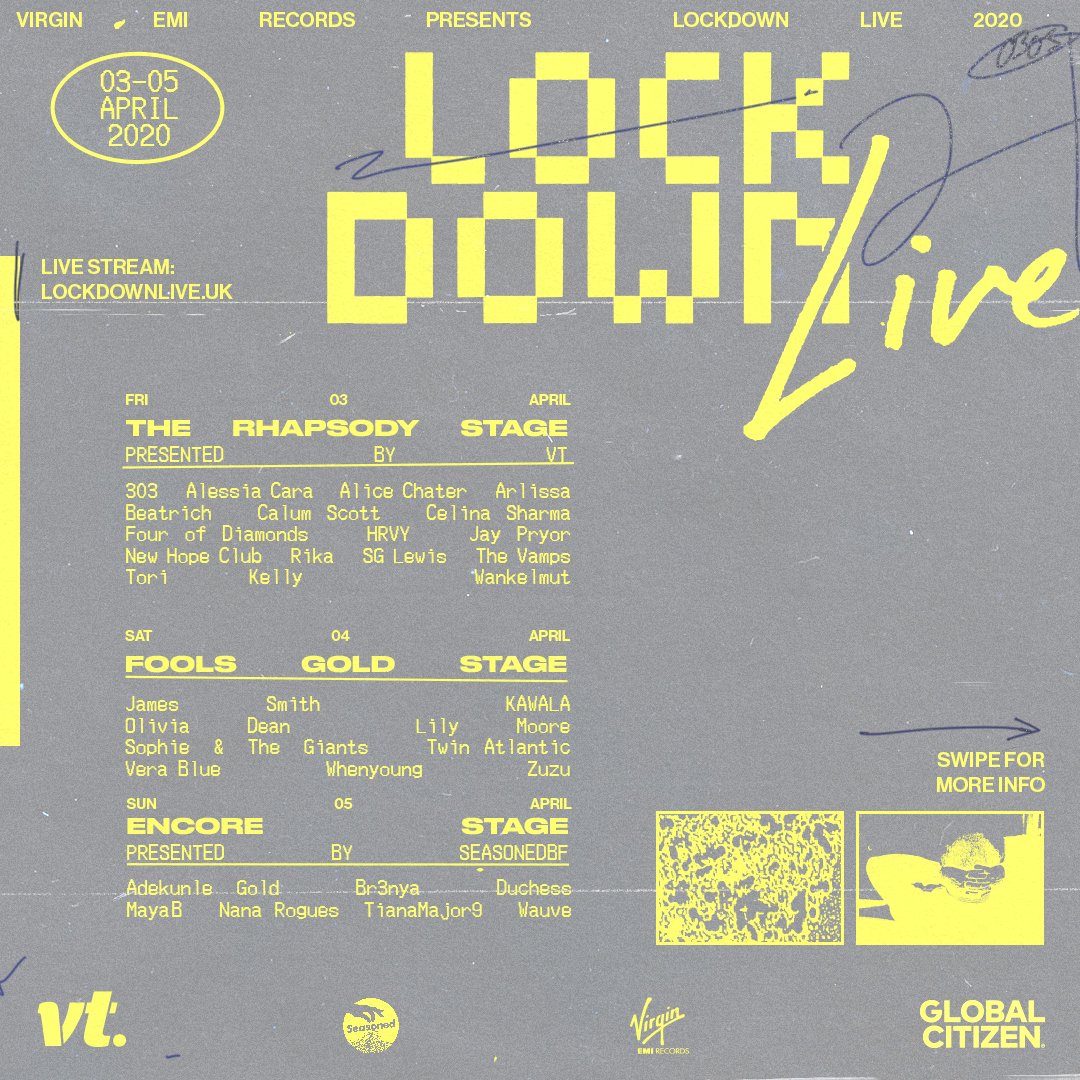 Dance Music Gives Back, from April 3rd at 2:00 PM to April 4th at 2:00 AM (PT)
Hit Command and Twitch are joining forces to bring a 12-hour virtual Dance Music Festival to all electronic music lovers. The full line up is formed by: Boogie T, Borgore, DUCKY, GG MAGREE, JVNA, Krewella, Kristian Nairn, Ookay, Pixel Terror, pluko, WHIPPED CREAM and Wuki. The event aims to raise money for the MusicCares Covid-19 Relief Fund and will be hosted on Hit Command's channel on Twitch.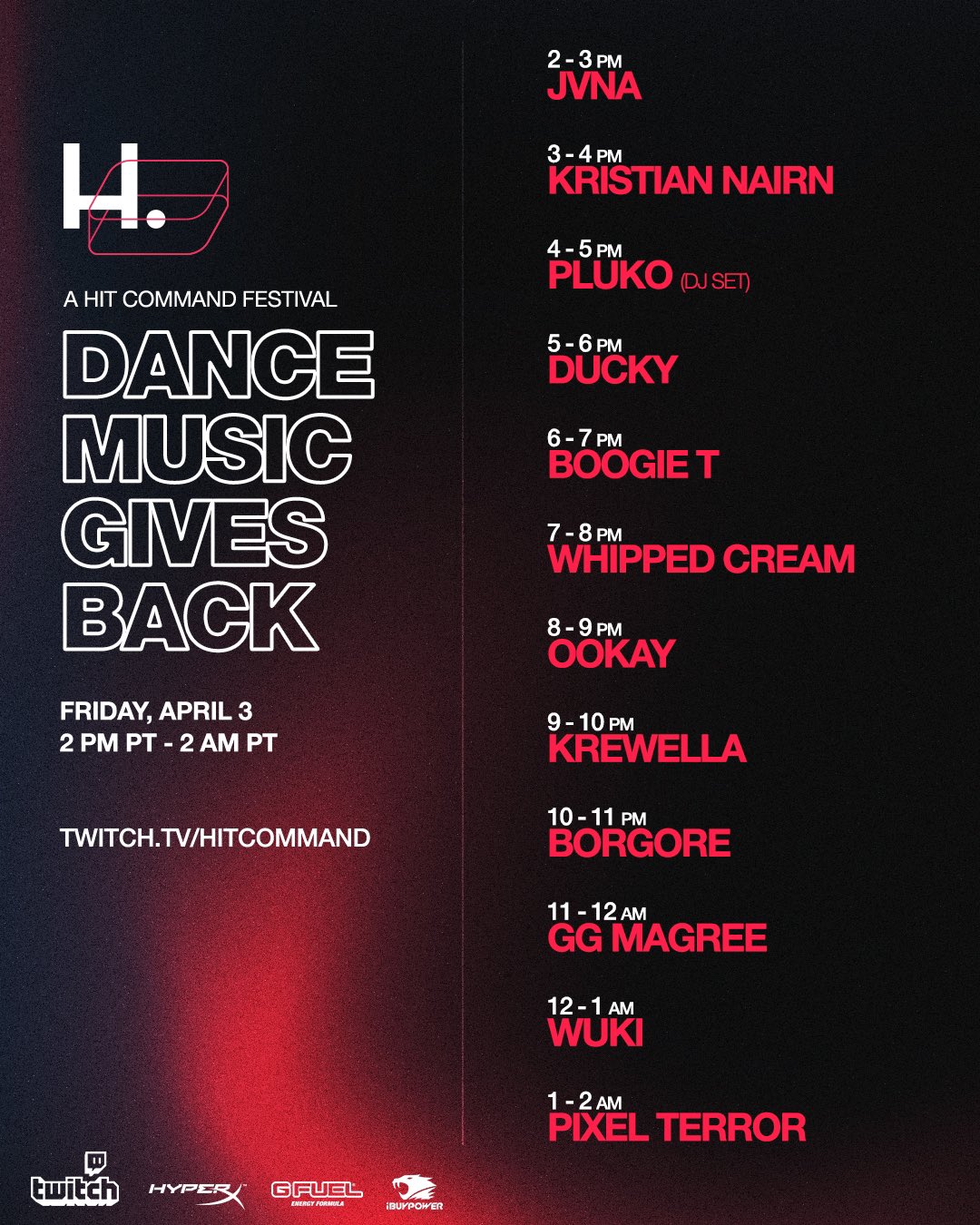 United We Stream Berlin, everyday
When Berlin's Night clubs were asked to close on March 13th, venue owners and event organizers came together to create the United We Stream platform. Everyday since March 18th, a line up of different DJs from Berlin's night scene performs their set from a currently closed club. Donations are asked of viewers to help Berlin's night culture survive the safety measures. Any club from the city can apply for a grant based on the proceeds, and eight percent of the money will go to the "Foundation for Civil Sea Rescue". The line up of this weekend includes Anja Zaube, Diwa, Helena Hauff and Lasse Kautz.

UnCancelled Music Festival, everyday from April 2nd onwards
A similar idea to United We Stream is starting this week and it is called the UnCancelled Music Festival! Featuring artists and venues from across the globe, their plan is to have shows happening everyday until the Covid-19 crisis subsides. The line up is chosen by renowned venues from all over the world, and includes names like Colbie Caillat, Emily Kinney, Josh Radnor and Betty Who. Fans will have the option to choose between a number of different stages and buy their tickets to the performances they don't want to miss. Any venue can apply to curate a stage for the festival. Profits will be shared between the artists performing, the venues participating and the MusicCares Covid-19 Relief Fund.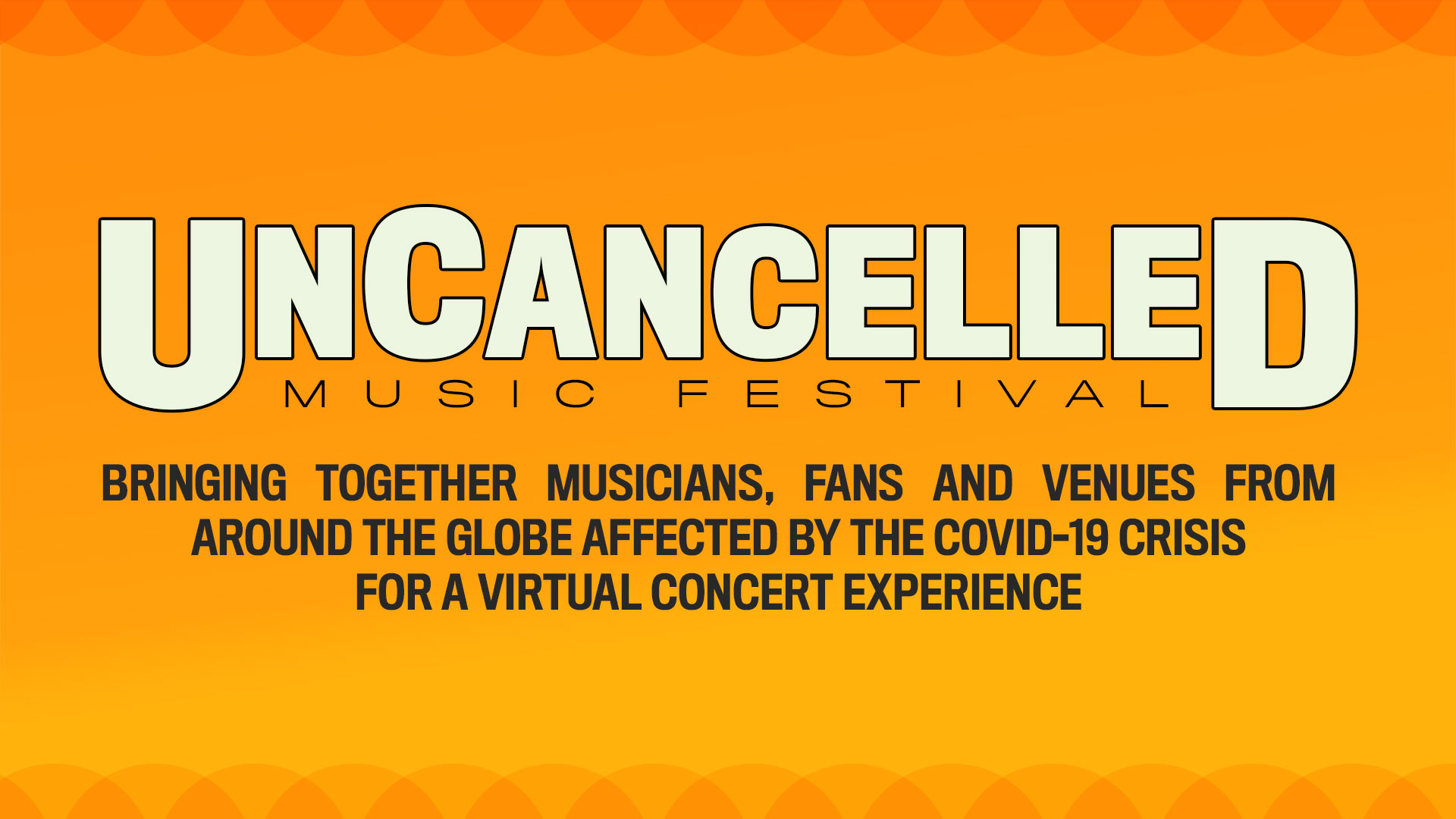 Billboard: Live At-Home Series
Everyday on Billboard's Facebook Page, artists from all genres are performing mini-concerts to raise money to a charity of their choice. The acts also answer fan's questions in between playing songs from the comfort of their homes. On April 3rd, two artists will participate on the live streaming: Haley Reinhart, at 3 PM (ET), and Hozier, at 5PM (ET). You can also catch a recap of the performances that already happened, and the charities that have been supported, on Billboard's website.
PEG Presents Digital Drag Fest, everyday until April 12th
Until the middle of this month, RuPaul's Drag Race fans can enjoy a wide variety of shows from some of the biggest stars of the genre! The line up of the Digital Drag Fest brings over 60 artists, such as Alaska, Jackie Beat, Kimora Blac, Manila Luzon, Nicky, Peppermint, Trinity the Tuck, John Carmeron Mitchell, Rayvon Owen and Justin Vivian Bond. Each 30-minute show will be a once in a lifetime live experience, which will never be recorded or re-released. Tickets to each show are limited and start at $10 USD. Fans can also buy merch from the Festival, which will not only be an additional financial support to the artists during this time of crisis, but will elevate your quarantine look to an unforgettable status!